In this week long workshop (June 25-29, 2018) we explored adding encaustic (bees wax and damar resin) to photographs. In my work I played with layering wax over photographs and handmade paper. I added oil paints directly to the warm encaustic, fusing paint strokes into the wax. These materials allowed me to deepen my exploration of the relationships between photography and painting- the photographic light captured in a moment and the gestural paint stroke.
I was fortunate to receive the 2018 Polly Wood Crews Scholarship from the Arkansas State Committee of the National Museum of Women in the Arts. Additionally, I was awarded an Executive Directors Scholarship from Anderson Ranch.
You can read more about my work this summer in this article "Nature in Art: Melissa Cowper-Smith" by Julie Kohl. Published by Only in Arkansas on August 7, 2018.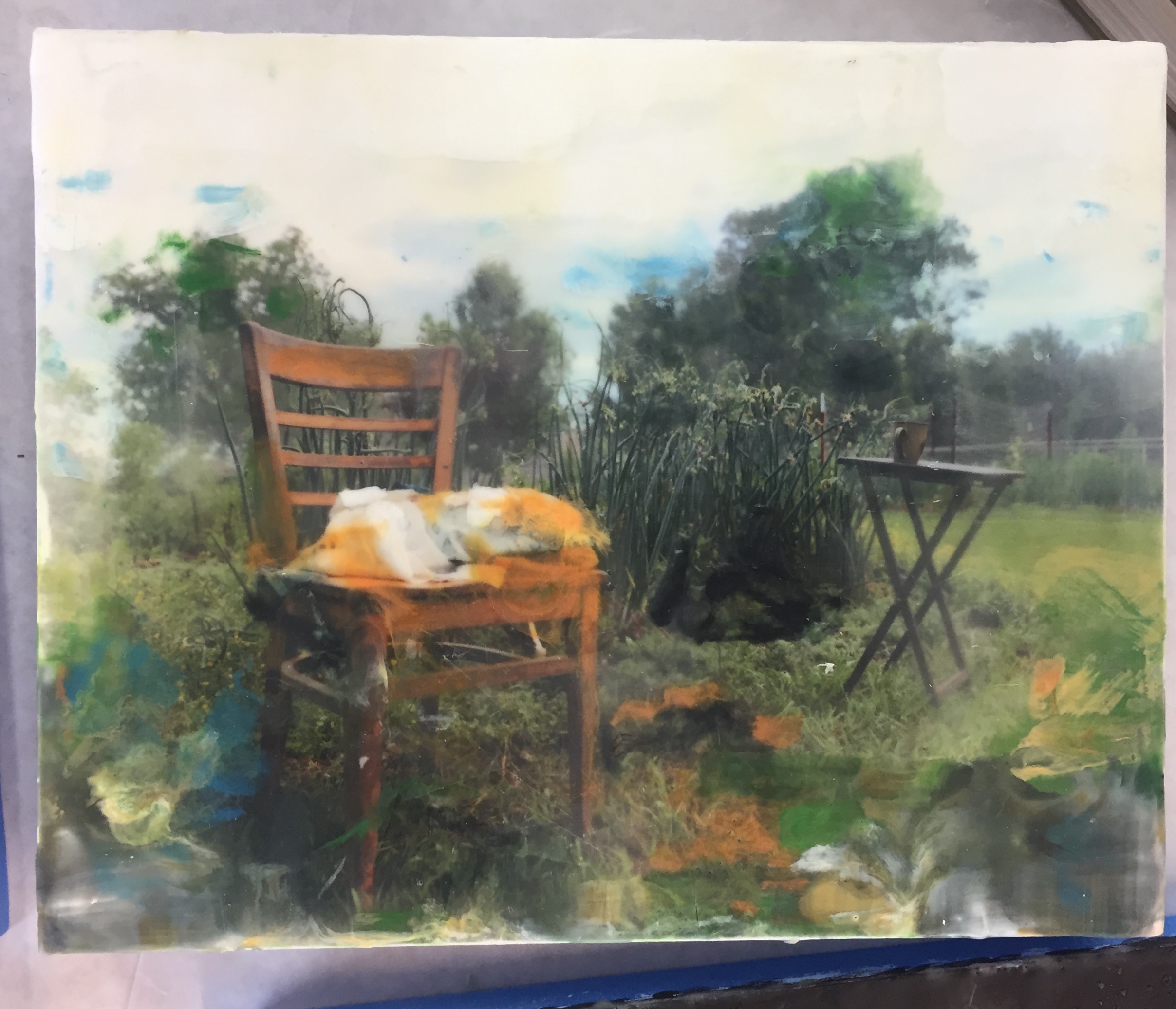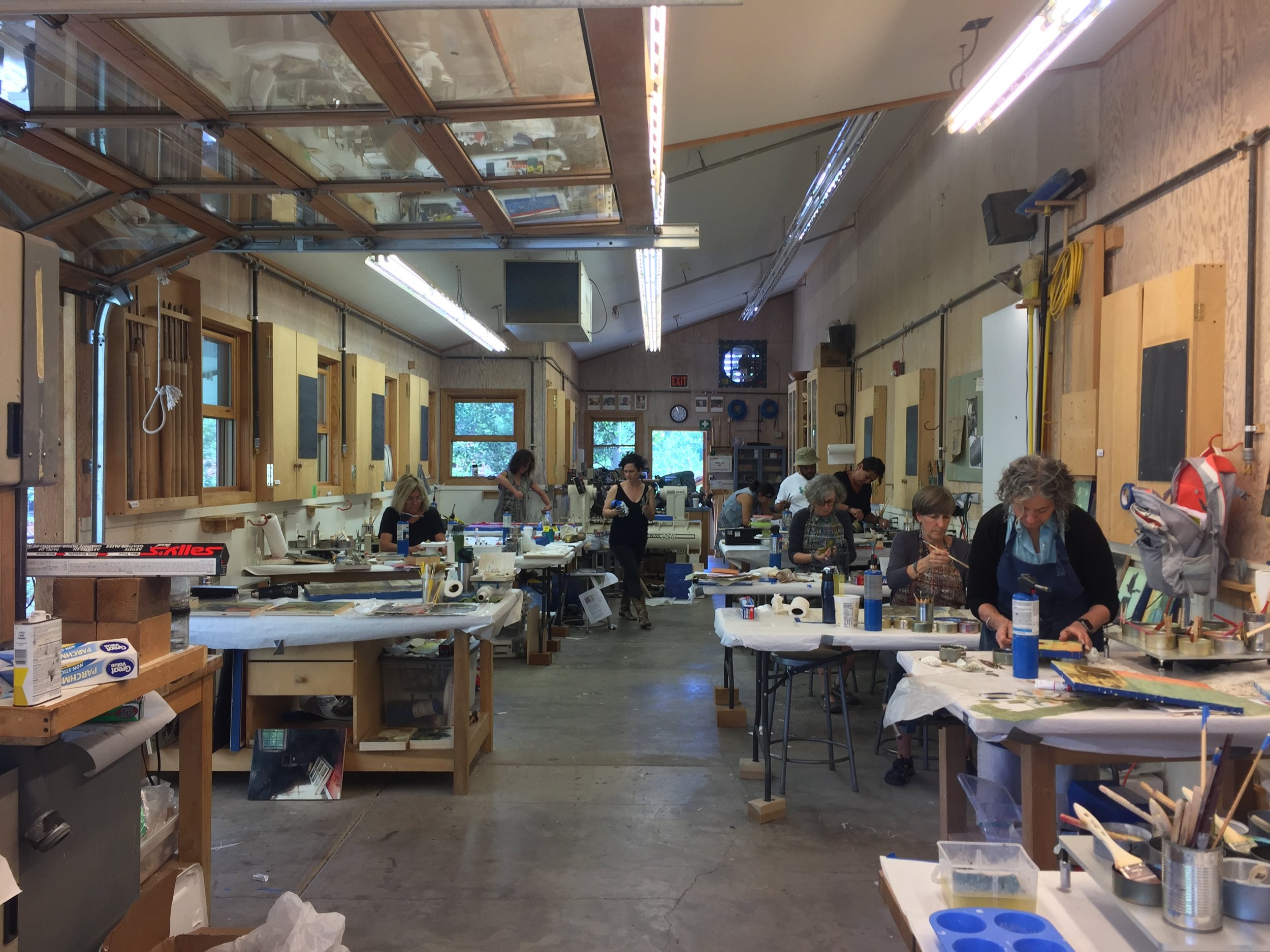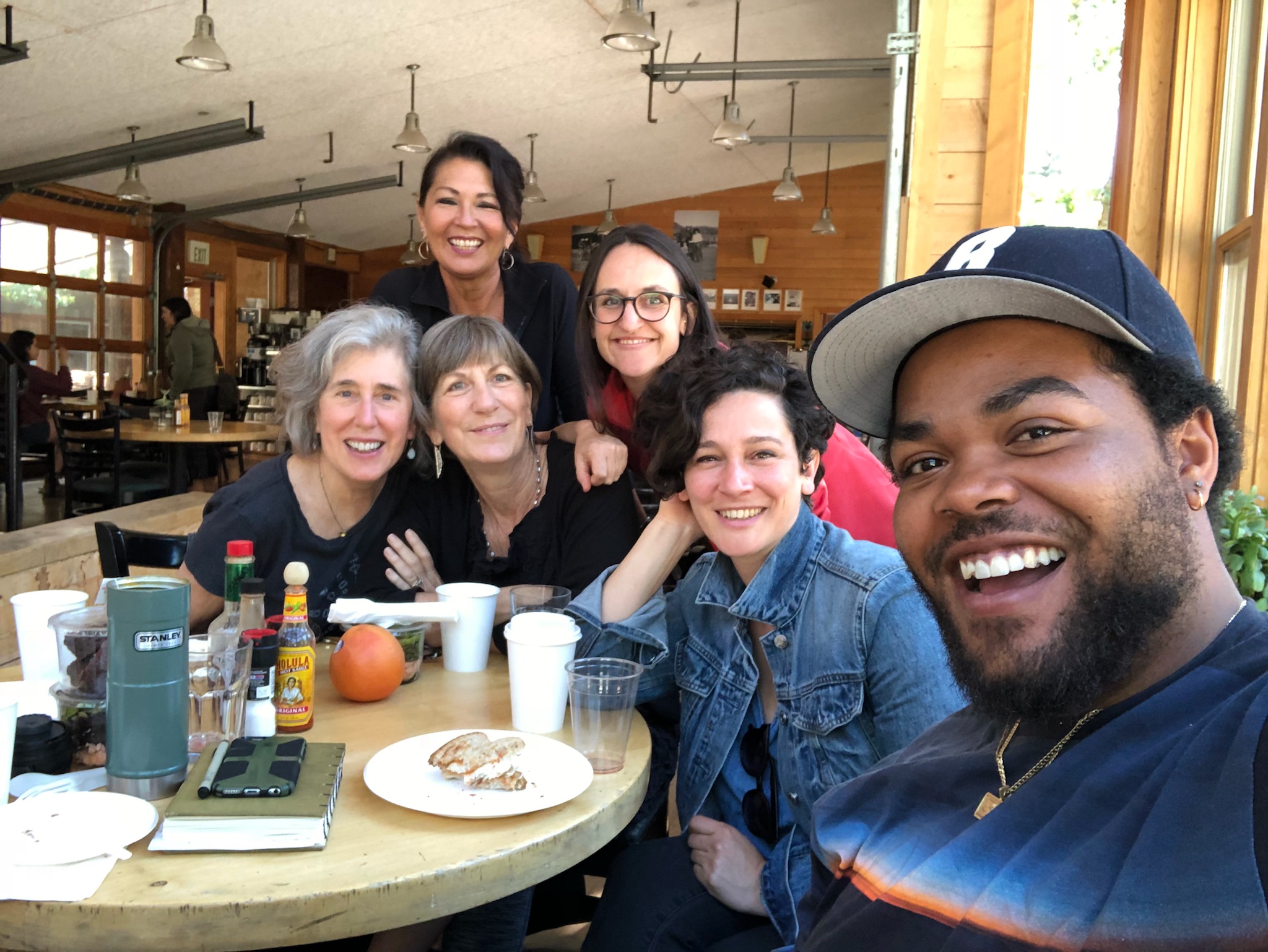 Course Description:
Photo Encaustic: luminous layers
Explore the luminous, versatile and limitless possibilities of encaustic – a wax-based paint – in combination with photography and mixed media. During this uniquely engaging workshop, students examine their own visual vocabulary through small, large or multi-paneled works. Demonstrations include layering encaustic over photographs, prints, drawings, collages, fabric, and transferring images onto an encaustic wax surface to create intriguing works. Additional topics include mixing encaustic paint and media, studio safety, resisting, stenciling and masking, encaustic tools, fusing, metal leafing, collage and alternative techniques.
Encaustic techniques include choosing a substrate, encaustic gesso/grounds, gluing papers and prints, fusing, mixing medium, mixing encaustic paint from oil paint, dipping prints and papers, black and white and color xerox type transfers, and collage techniques. We also cover a wide variety of surface techniques including layering images, stencils and masks, incising lines, oil pastels, pigment sticks, metal leafing, indirect and direct transfers, graphite/carbon paper, encaustic tools and encaustic monoprints, and incorporating objects onto the surface of panels. We use inks, oil paints, gouache, watercolor, etc., in combination with encaustic. .